The STEM Camp Foundation was pleased to receive the following report from STEM Camp Foundation Grant recipient and grade 6 teacher, Susan Miller.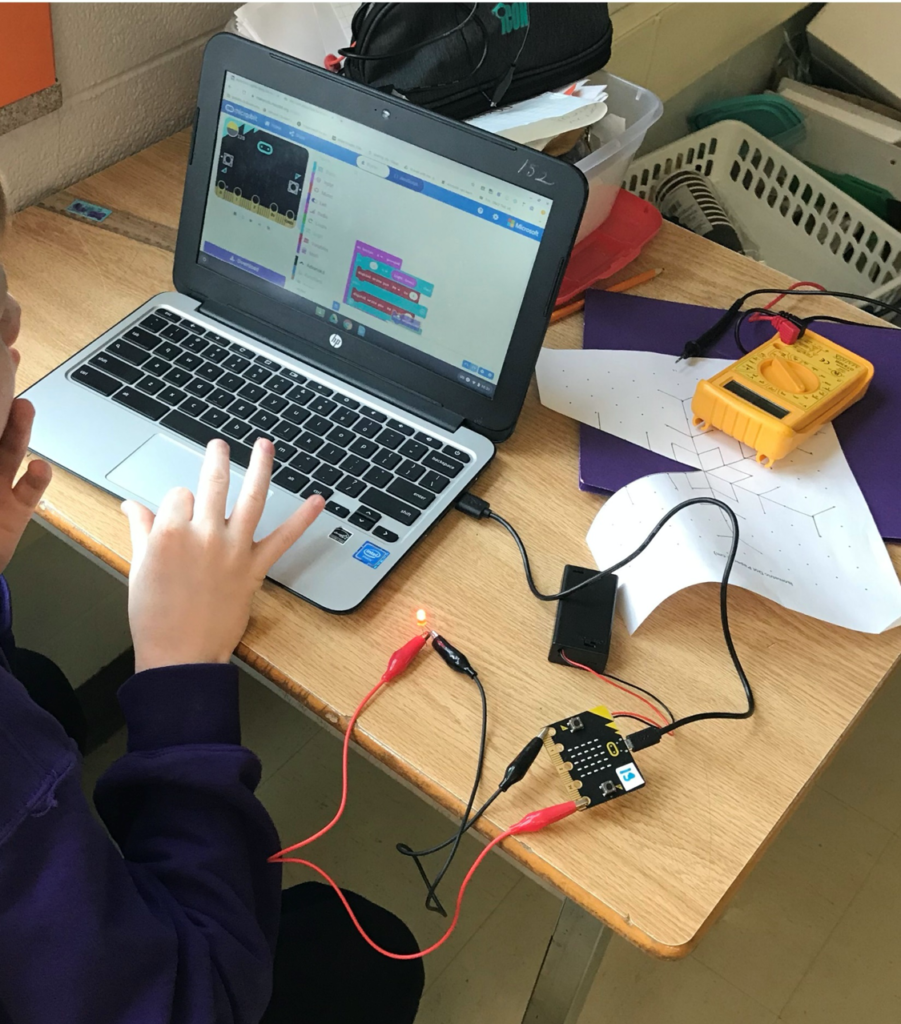 White Oaks Public School was pleased to receive a Stem Camp Foundation grant that allowed us to purchase Microbits for our grade 6 classes to pursue STEM ideas for their Science Fair projects. Microbits have lots of different functionality and an easy to code interface for novice programmers. Our students started by learning how to code simple games like Rock, Paper, Scissors. They quickly realised that they could explore all kinds of different functions such as creating a light meter to help ensure consistency in a science fair project investigating the effect of different coloured text on readability, using aluminum foil and alligator clips to create a timing gate to measure distance/time travelled by a toy car, and to create their own step counters using the accelerometer function. The best part was exploring the radio function which allowed students to transmit information such as temperature from a nearby place without having to actually get cold!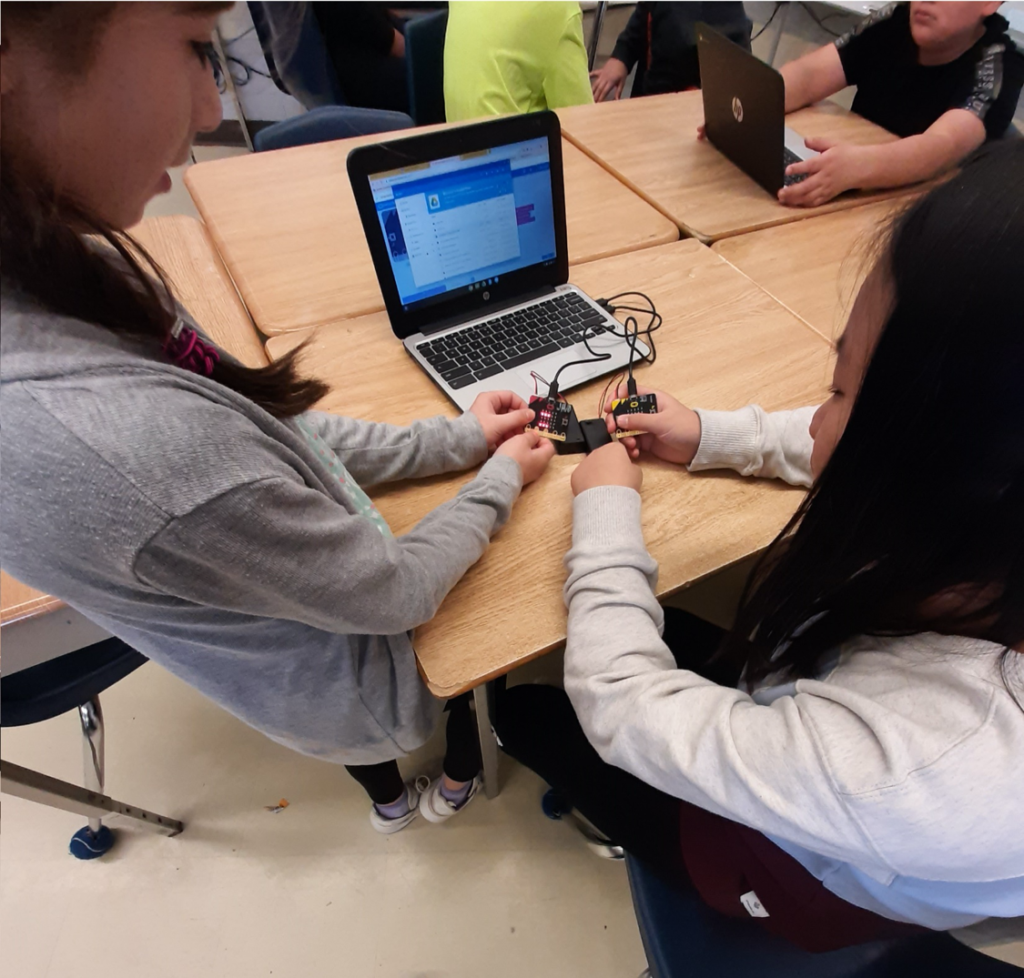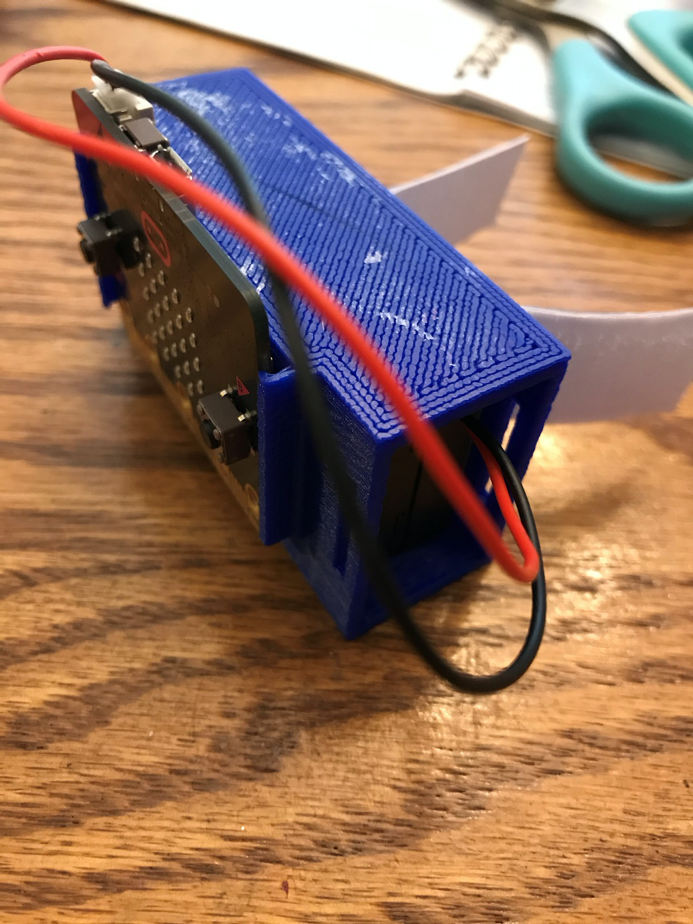 Thank you so much to the Stem Camp Foundation for giving our students the chance to integrate and pursue their curiosity while learning about independent and dependent variables and how to create a fair test to compare their results. With many of our students moving on to the Thames Valley and Regional Science Fair in March, this experience will certainly shape their curiosity and desire to extend their learning!